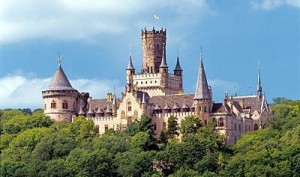 Walking tour to Marienburg Castle (with guided castle tour) and attendance of the Jazztime-festival in Hildesheim
Marienburg Castle was erected between the years 1858 and 1867. It was a birthday present from the Hanoverian King George V to his wife, Queen Mary.
Hildesheim University invites students to a walking tour from the train station Nordstemmen to Marienburg Castle with guided castle tour on Saturday, June 11th, 2011. The castle impresses with its nice exterior facade as well as its elaborate interior design with historical furniture, many paintings and rare, private objects of the royal family.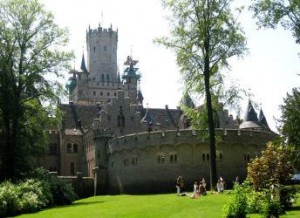 Afterwards, you have the possibility to attend the Jazztime-festival in Hildesheim. Around the historical marketplace and the city theater of
Hildesheim you can listen to the sounds of many nations.


Registration: 02.05. – 20.05.2011

-Source:http://www.niedersachsentourism. de/imperia/md/images/reiseland/kunstkultur/burgenschloesser/schloss_marienburg__2_.jpg
-Source:http://images.artnet.com/images_DE/Magaz
ine/news/schulte/schulte05-05-05-4.jpg
-Source:http://www.illation.net/travelblog/wpcontent/
uploads/2009/06/marienburg_external.jpg
-Source:http://www.chillout-ambient.de/images/news/jazz_time02.jpg